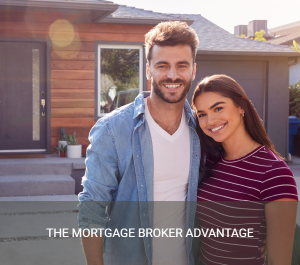 The Mortgage Broker Advantage
When it comes to securing a mortgage, many individuals instinctively turn to their local bank as the go-to option. However, there's a compelling case for considering the services of a mortgage broker, and in this case, Treasury Funds Home Loans, Inc. stands out as a noteworthy choice. The question then arises: Why choose a mortgage broker over your local bank?
More Options
One of the primary advantages of opting for a mortgage broker like Treasury Funds Home Loans, Inc. is the breadth of options we bring to the table. Unlike a local bank that may have a limited range of loan products, a mortgage broker can scour the market on your behalf, accessing an extensive network of lenders and products. This opens up a world of possibilities, ensuring that you are presented with a diverse array of mortgage options tailored to your specific demands and circumstances.
Furthermore, Treasury Funds Home Loans, Inc. operates independently of any single lender. This lack of affiliation translates into a distinct advantage for you—the client. Unlike a bank, which may have a vested interest in steering you towards its own mortgage products, a mortgage broker has the flexibility to recommend the best deal for your unique needs. The focus is on finding the most suitable mortgage solution, free from any bias towards a particular financial institution.
Personalized Approach
Whether you're in the market to purchase a new home or contemplating refinancing your existing mortgage, Treasury Funds Home Loans, Inc. positions itself as a reliable partner throughout the entire process. Our team takes the time to understand your financial goals, ensuring that our recommendations align with your long-term plans. This personalized approach sets us apart, as we guide you through the intricacies of the mortgage landscape, providing valuable insights and support at every step.
One notable advantage offered by Treasury Funds Home Loans, Inc. is the flexibility in conducting business. Recognizing the busy schedules of our clients, we go the extra mile by working around your timetable, even extending our services beyond regular office hours. Additionally, for those who prefer the convenience of online transactions, the entire mortgage application process can be seamlessly completed from start to finish online. This commitment to convenience ensures that obtaining a mortgage is a hassle-free experience, tailored to your preferences.
Our Dedicated Team
The complexity of the property-buying process can be overwhelming, and this is where the expertise of Treasury Funds Home Loans, Inc. becomes invaluable. By leveraging our knowledge and industry experience, you can navigate the intricacies of mortgage decisions with confidence. Our dedicated team is always ready to address your questions, provide clarifications, and assist in resolving any concerns that may arise during the application process.
In essence, choosing Treasury Funds Home Loans, Inc. as your mortgage broker offers more than just a financial transaction—it provides peace of mind. You can rest assured that you're in capable hands, benefiting from a personalized and comprehensive approach to securing the most favorable mortgage solution.
If you aspire to enjoy an all-encompassing and positive mortgage loan experience, the invitation is clear—contact Treasury Funds Home Loans, Inc. today. Make an informed decision about your mortgage journey and experience the difference that a dedicated mortgage broker can bring to your financial well-being.