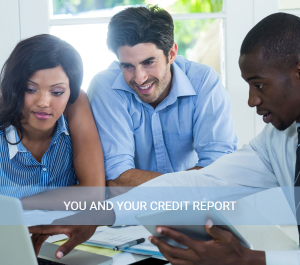 You and Your Credit Report
Consumer reporting companies have the ability to provide consumer reports and risk scores to a wide range of businesses, including Mortgage Brokers and Lenders.
To ensure the accuracy and completeness of your credit information, it is highly recommended review of your credit reports from the three major consumer reporting companies. The major consumer reporting agencies are Equifax, TransUnion, and Experian. This is especially important if you plan to apply for credit, purchase a home or car using credit, or make any other significant financial decisions.
If you are considering a mortgage loan with Treasury Funds Home Loans, Inc., we will request your permission and access your credit report during our pre-qualification process. We can discuss any relevant issues, at this time, if applicable. If you would like to retrieve a free copy of your credit report on your own, you can do so by visiting Annual Credit Report.
In today's world, data breaches are unfortunately common. It is crucial to be proactive and keep an eye on your consumer reporting data in case you suspect any identity theft or unauthorized access. Taking control of your consumer reporting data is essential in protecting yourself.
Common credit report errors include:
Identity errors such as wrong name, phone number, address,
Accounts belonging to another person with the same or a similar name as yours
Incorrect accounts resulting from identity theft
Incorrect reporting of account status
Closed accounts reported as open
Accounts that are showing incorrectly as late or delinquent
Incorrect date of last payment and/or date of first delinquency
Same debt listed more than once, accounts that appear multiple times
Incorrect information still not removed after it was corrected
Balance and/or credit limit errors
Source: Consumer Financial Protection Bureau
Treasury Funds Home Loans, Inc. is here to address any of your credit reporting questions and/or concerns whether you are planning to purchase a home, refiance your home, or just in general.
If you are planning on purchasing a home, you may also find this article informational: Saving for a Down Payment