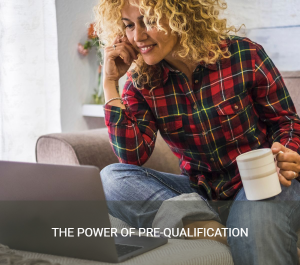 The Power of Pre-Qualification with Treasury Funds Home Loans, Inc.
In the bustling world of California real estate, the key to securing your dream home is often hidden in the details—specifically, the benefits of being pre-qualified for a home mortgage loan. Whether you're a seasoned homeowner, a first-time buyer, or a real estate agent navigating the market, Treasury Funds Home Loans, Inc. is here to illuminate the path to your homeownership goals.
Understanding the Essence of Pre-Qualification
For California Homebuyers, navigating the diverse landscape of mortgage loans can be a daunting task. However, being pre-qualified is the strategic move that sets you on the right course. At Treasury Funds Home Loans, Inc., we pride ourselves on being leaders in the industry with over 30 years of experience, guiding our clients through the intricate web of home loans.
The Quick and Efficient Pre-Qualification Process
One of the distinct advantages Treasury Funds Home Loans, Inc. offers is our streamlined pre-qualification process. We understand the urgency of your homeownership journey, and our efficient approach ensures a swift turnaround. But what exactly does being pre-qualified entail?
We break down the pre-qualification process into manageable steps, starting with the required documentation. Our team at Treasury Funds Home Loans, Inc. provides a comprehensive checklist, ensuring that you are well-prepared to take the first step towards homeownership.
The Treasury Funds Advantage
Unlike traditional processes that may leave you waiting in uncertainty, our quick and efficient system means you'll be armed with a pre-qualification letter in no time. This invaluable document not only boosts your confidence as a buyer but also strengthens your negotiating position in the competitive California real estate market.
Navigating Loan Possibilities: Your Personalized Home Loan Experience
One size does not fit all in the mortgage world, and at Treasury Funds Home Loans, Inc., we recognize the importance of tailoring your loan to fit your unique needs. Our experts go beyond pre-qualification—they introduce you to the plethora of loan possibilities available through our services.
Collaborating with Real Estate Agents: A Symbiotic Relationship for Success
For Real Estate Agents, partnering with Treasury Funds Home Loans, Inc. means more than just facilitating a transaction. It's about ensuring your clients are not only pre-qualified but also empowered with the knowledge to make sound decisions. Our collaboration with real estate agents is seamless—we work hand in hand to turn dreams into reality.
Efficiency in Action
Our commitment to efficiency extends to our collaboration with real estate agents. We understand the importance of a quick and reliable pre-qualification process to secure your clients' dream homes.
Your Homeownership Journey Begins Here
In the vast landscape of California real estate, Treasury Funds Home Loans, Inc. stands out as your trustworthy partner. With a commitment to excellence, over three decades of industry leadership, and a quick, efficient pre-qualification process, we are not just mortgage brokers—we are architects of homeownership dreams.
Embark on your journey with Treasury Funds Home Loans, Inc. Today!
Please contact us when you are ready to begin the process of applying for your mortgage loan or for any general questions you may have regarding the mortgage loan process.