---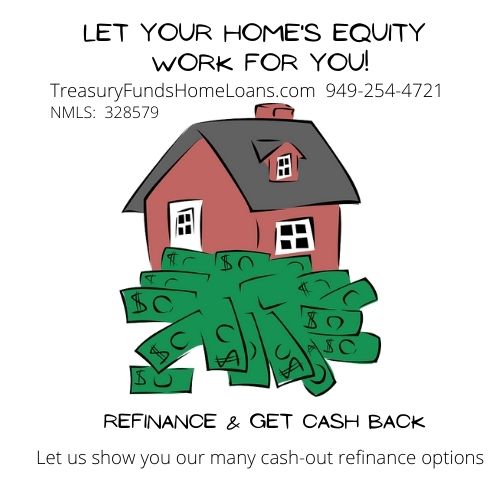 Refinance and Get CASH Today!
Put your home's equity to work for you today!
Home Remodel/Improvement
New Pool
New Roof
Debt Consolidation
College Tuition
Lower Your Interest Rate
When you refinance your home with us, here are a few of the things you can count on:
Lowest available rates
Shortest time from application to cash-in-hand
No-Cost Appraisal (we reimburse your appraisal fee at closing)
Up-to-the-minute loan status
Our 30 years experience working for you
Service you can rely on for years to come
Find out how much cash you can get back today!
949-254-4721
This form is currently undergoing maintenance. Please try again later.